I am a north Wales artist born and living in the hills of Snowdonia. I attended Liverpool Art College in the early 1970's and now dedicate my time fully to painting and drawing.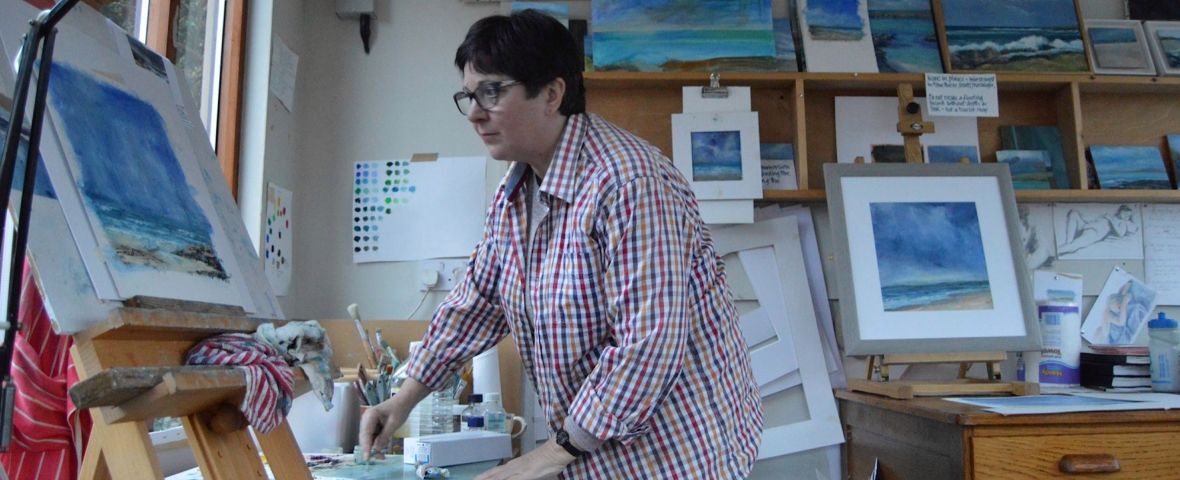 Painting: My primary source of inspiration for painting is the sea and its surroundings. I am drawn to the movement, the sound and the colours of this environment and if there are dark brooding skies so much the better. I aim to present my response to this landscape in oil on canvas, board or paper by not slavishly reproducing the image before me but by finding a point between something representational and what happens through the natural creative process.
Figurative: The human form provides huge challenges of proportion, form, tone and conveying the solidity of the body in its space. For this work I use coloured pencils layering the colours in an energetic manner building up the image as I go. The white paper is used to create areas of light and a build up of colour to create shape and form. I am fascinated by colour in and on the skin, how it absorbs and reflects the colour around it. Finding this colour and portraying it is the driver for my drawing.